The Hotel provides daily entertainment. The Pool Hall & Amusement Centre offers pool tables, nightly bingo, games machines, and other indoor games.
Our spacious La Paloma Lounge guarantees atmosphere, ambience, intimacy against a background of excellent music for listening or dancing pleasure.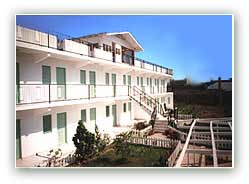 Very soon you'll be able to relax in our environmentally friendly open air, Rooftop Garden Bar.
Culinary delights include Chinese and authentic Jamaican cuisine.
CARNIVAL
New Chelsea Hotel sits at the heart of Carnival Celebrations. All major events are held in new Kingston during carnival week: Tribute to the Greats, Soca Calypso Tent, King of Sounds Showcase, Clash of Giants, Blowouts. Not only does the Road Parade pass the gates of the Hotel but from the spacious balcony of the Rooftop Garden Bar guests can actually participate n the Grand Finale at Liguanea Park 50 yards away.
New Chelsea Hotel--emerging as one of Kingston's favourite spots for Accommodation, Meeting People, Fun & Games--something for each individual taste.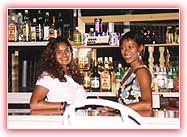 Think The New Chelsea Hotel when planning your next special getaway. Guaranteed to be the vacation you have always wanted.
A pleasant and courteous staff awaits you.